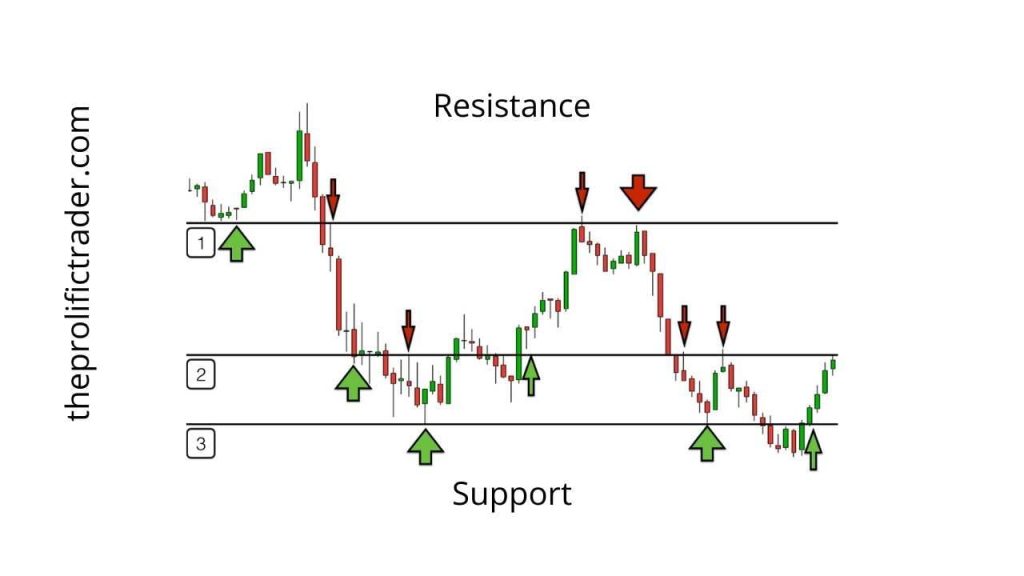 Support and resistance are not precise numbers. They refer to a price zone, as illustrated in the above graphic. There is more of a support and resistance zone to monitor than there is a specific price to track. A price area's support or resistance level has both the upside and downside multiple times. The longer a chart remains within a price range, the more legitimate the sections become. Additionally, the wider the price range, the stronger the final break-out can be.
Oftentimes, a trader will see an old resistance level become a new support level. An old support level becomes a new resistance level when people buy or sell at an old important price level.
Why To Use Support And Resistance
Horizontal support and resistance zones on a chart are graphic methods. It helps in quantifying, recognizing, and tracking a trend on a chart by identifying price levels of interest.
On a chart, These zones can also be vertical. It helps in indicating buying and selling interest at ascending or descending moving averages or trend lines.
During uptrends, traders buy crashes and pullbacks to a critical short-term moving average or vertical trend line. In uptrends, traders sell rallies and enter movements higher at a critical above the vertical trend line.
During downtrends, traders sell into rallies to a critical short-term moving average or vertical trend line above the general market movement. Descending support areas occur during downtrends as traders buy sell-offs into swings lower to a critical vertical trend line of support.
Where to find Them
Support price levels are established when purchasers agree on a price level at which they will buy the dip and then overcome the selling pressure on the chart to halt any further decline.
On a chart, resistance price levels help the sellers decide at which price level they will sell into a rally and then resist the buying pressure at that moment, thus halting the rally.