For instance, is basically a way of going long on fear, and historically it has been pretty successful in doing so. Yet, you must hope that in a year or two people will be more afraid than they are today. When someone becomes more afraid, you make money, when someone becomes less afraid, you lose money. Once warren buffet said, "Gold itself does not produce anything". Thus a question arises is gold is good as an investment or not.
It is better to consider gold as a hedge against inflation, a means of storing purchasing power, or a way of trading than as a traditional investment. Growing in value and underlying business, dividend growth, or yield growth can drive up the price of an investment. Due to the excellent growth potential of stocks, gold does not possess any of these traditional characteristics of an investment.
Gold as an Investment
In the period from January 1970 to December 2019, gold had an average annual return of 10.61%.
Taking inflation into account, the actual annualized growth rate (CAGR) of gold from 1972 to 2020 was 7.9%.
Does gold make a good investment? You have to decide what you want to achieve.
If you are concerned about political risks with your national currency, gold can be a good thing to buy if you wish to convert your fiat currency into a valuable asset to preserve the value of your capital.
It is often best to invest money in gold than to leave it in a savings account in order to retain your purchasing power.
The use of gold in the portfolio can provide exposure to commodities.
What To Do with Gold

In your portfolio of stock investments, you may want to include the gold exchange-traded fund $GLD for diversification.

Trend following trading systems with futures can include gold futures $GC as one part.
Your investment portfolio can be diversified by purchasing rare gold coins.
A bull market in equity, high inflation, or a bad economy can make gold appear to be a safe haven during times of great fear since it is the ultimate flight to safety.
The indirect way of investing in gold is to buy gold mining stocks since the earnings of these companies are correlated with the gold price and their own operations.
Wearing and enjoying gold jewelry is an excellent way to show off your investment in gold.
If you buy gold bullion, you can invest in physical gold. It is important, however, to store it in the most secure location possible because once you take possession of your asset, it will be at risk of theft.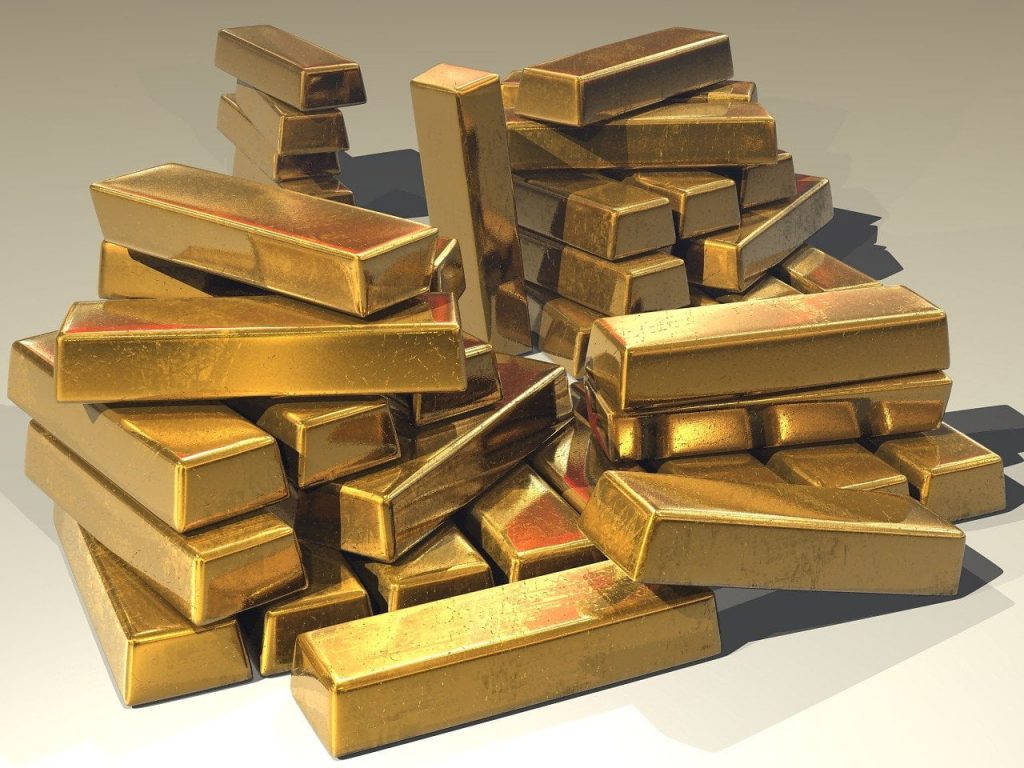 "Gold gets dug out of the ground in Africa, or someplace. Then we melt it down, dig another hole, bury it again and pay people to stand around guarding it. It has no utility. Anyone watching from Mars would be scratching their head."
– Warren Buffett